How taking time to inventory the last year sets you up for success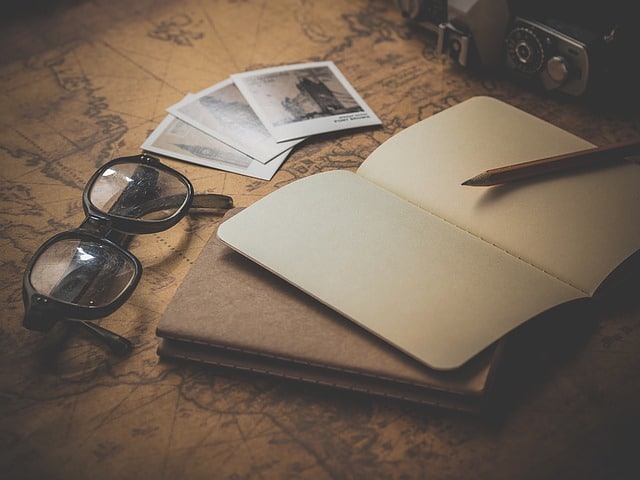 Image Credit: Dariusz Sankowski from pixabay
Not everyone is a New Year's Resolution type person. If you're not, no worries!
Honor who you are, shrug off the peer pressure and try this instead.
Make a list of your accomplishments in 2017.
Instead of looking forward with grand plans, take a look back. You may 
be surprised
 how much you got done last year!
These can be all kinds of accomplishments. Getting a new job, landing a big account, starting a meditation practice. What did you begin last year?
Did you deepen a relationship, make progress on your work on a novel, or do research on applying to school? What did you work on last year?
Working on something is an investment. Investing in yourself is an accomplishment.
Jot a few things down that you learned in 2017.
List worthy accomplishments can also be something you stopped, like smoking. Did you taper off sugar or caffeine? Leave a relationship that wasn't reciprocal, or abusive?
Walking away from something that doesn't work anymore is hard. It is definitely an accomplishment, even if it doesn't feel like one yet.
Take Stock of your Losses
Take note of where you may have fallen short of your goals. What were they, what has that has taught you, or inspired you to do differently?
Did you lose a loved one this year? Pause and honor your loss in this process.
If a moment doesn't feel like enough, ask yourself what you may still need to help you get through. Grief and loss is a profound part of the human journey, and you are not alone.
The loss of a job, a pet, a partner, a dream…these can be hard to process. Simply honoring them with a word and a moment is a powerful action.
Looking back is a gift that reveals insights about ourselves, even if it is hard sometimes. You deserve to take this step forward.
We sandwich this challenging part between goals met and gratitude on purpose.
We develop a sense of self and security by acknowledging our accomplishments. Lean into this, and also into the support of the people in your life that you are grateful for.
Do a mini Gratitude list.
There are many health benefits of gratitude. Improved physical health, self-esteem, and sleep quality to name a few. Try out a mini gratitude practice by listing 3 things you are grateful for.
Each year in December we put up the Gratitude Tree. We invite members of our practice to write what they are grateful for on colorful leaves. The results are heartwarming, connecting, and a joy to read.
We just took the tree down, and I was inspired to share some of the messages people took the time to write and share.
The common themes this year were Family (including pets), Health, and Friendships. Here are some great gratitude lists from our 2017 tree:
I am so grateful for all the love I receive from my family + friends. No one owes me anything + I am so grateful for their love.
Being a senior citizen in good health! $, my son, grandson, and daughter-in-law. Peace!
How to counts all the things to be thankful for…Freedom, needs + many wants met, health, hope, love, family, friends, good examples, happy kids, grand-babies, beauty, eyes to see the beauty, an awesome chiro + staff 

Dog and Dad. 
In December, I'm always especially grateful for my daughter who arrived this month after I thought I couldn't have a child. 
I am grateful for my amazing family and for my health and for all of you here! Thanks!
A big THANK YOU to everyone who participated in our community gratitude practice!
You too can cultivate the warm and cozy feelings with your own gratitude pause. Whether once a year, or once a day, gratitude is a powerful practice.
Sometimes taking inventory shines a light on things we want to stop or start. If you feel inspired to name those things, more power to you! There is power in naming your patterns.
May this inventory practice inspire a similar self-esteem boost to keeping resolutions!
There is wisdom in the past. When we look at where we are coming from, we can see more clearly who we are and how we want to be.
Remember to celebrate your successes and honor your losses. Digest what you have learned in the last year. You can move forward whole and clear about who you are as you step into 2018.
Actions accumulate into habits. We see this as we reflect on our past.
You probably don't remember when you learned to brush your teeth.
You may remember when you started drinking enough water every day.
Don't call it a resolution, as if it was something you would like to do. Make it a habit. As in something you do now.
Start a new health habit. Give yourself time to learn how to best incorporate it into your daily life.
Set time for it.
Learn more about how to leave past patterns behind and move into a new way of being. One day at a time, it will become automatic.
One day it will be just like brushing your teeth.