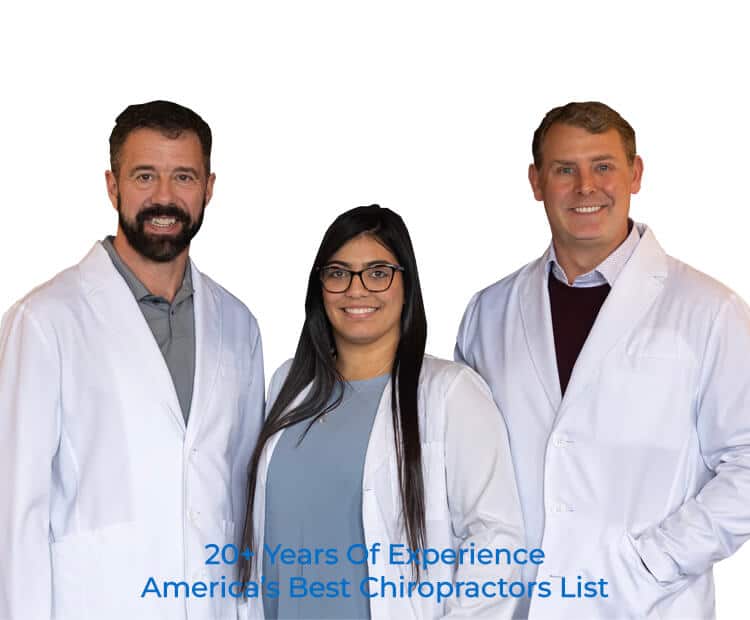 Osteoarthritis Specialist
Osteoarthritis is a degenerative joint disease that develops over time due to wear and tear. It typically affects weight-bearing joints, such as the spine, hips, knees, ankles, and joints in the hands. Both men and women of any age can develop osteoarthritis, but it is more common in older adults.
Chiropractic can help to prevent further arthritic development and regular chiropractic may even prevent osteoarthritic changes from occurring. All we know for sure is that many of our patients report feeling better and being able to stay more active and look after themselves better as a result of chiropractic treatment.
On this page, Dr. Jerry Thomas Weider Jr DC, a leading  Seattle chiropractor will talk about symptoms and Osteoarthritis treatment options available in Seattle. 
Symptoms Of Osteoarthritis
Most people first experience mild symptoms. Over time, symptoms start to progress and become worse. Common symptoms may include:
Pain is the most common symptom

Pain may be worse when the person is active 

Tenderness and stiffness in affected joints

The appearance of bone spurs

Inflammation in and around the affected joints 

A grating sound when moving the joints 

Reduced flexibility in the joints 
Wearing the cartilage that supports a joint is a primary cause. Factors that can affect a patient's risk for osteoarthritis include: 
The risk increases as the patient ages 

There is a higher prevalence of osteoarthritis among female patients 

Obesity causes excess pressure on joints, which can also increase the risk 

Injuries to joints can result in the wearing of cartilage; thus resulting in osteoarthritis 

A family history of osteoarthritis could also indicate a greater risk 

Consistent stress on certain joints increases the risk too 
Temporary Pain Relief For Osteoarthritis
Over-the-counter medication is a good option for reducing pain, as well as swelling. This includes the use of NSAIDs, acetaminophen, and topical creams. Hot and cold therapy may also provide temporary relief for symptoms. A patient may also request the administration of injectable steroids in the area affected. 
Long Term Problems Due To Untreated Osteoarthritis
When osteoarthritis is not treated, it can result in a faster progression of the disease. As bones rub on bones during movement, damage to these structures, as well as joints, occurs. In turn, this could result in more severe disability over time. 
Treatment For Osteoarthritis
Treatment depends on the severity of the condition. Surgery is used when other options do not work. Patients also need to implement specific lifestyle changes; managing weight, eating healthy, and exercising can help slow the progression. Electric nerve stimulation, acupuncture, and chiropractic care may also be recommended to the patient. Check with your chiropractor in Seattle to make sure.
Request an appointment online by calling us at (206) 783-6000
You can also use the online booking tool below for an appointment.