Massage Therapy In Seattle , WA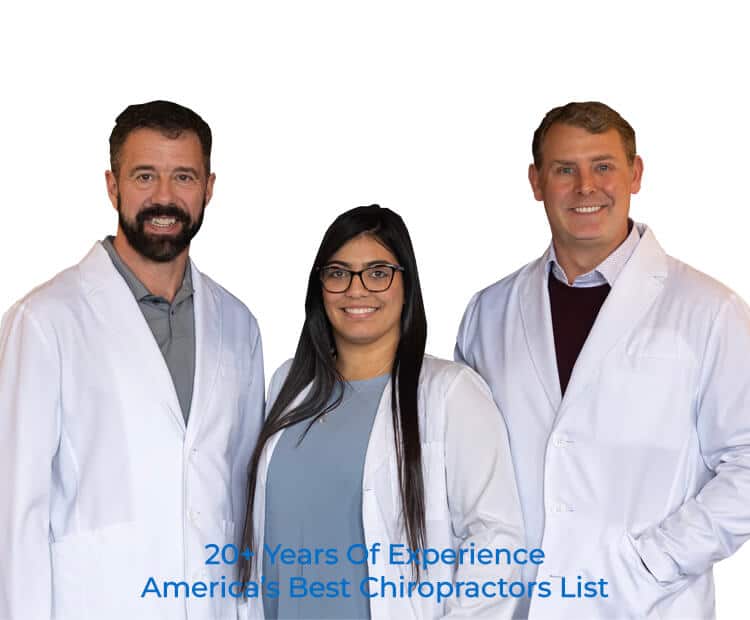 Ballard Massage Therapy Specialist
Massage therapy seeks to reduce inflammation, pain, and the uncomfortable physical effects of stress by manipulating the body's soft tissues such as tendons and muscles.
Massage therapy reduces nerve tension and, like chiropractic, enhances mobility and range of motion. This treatment may also aid in the strengthening of muscles, allowing them to work more effectively while at the same time becoming less susceptible to damage. You will relax and feel a greater degree of well-being if you get a massage at the hands of a professional therapist. Stress is reduced, and mental and emotional resilience is enhanced as a result.
At Ballard Seattle Chiropractic Center, we use science-backed treatments and therapies to ease pain and help our patients live healthy lives. We know that everybody's experience with pain is unique, so we offer a wide range of options to choose from.
The most common types of massage are:
Therapeutic Stone Massage
Core Body Balancing Massage
Deep Tissue Massage
Reflexology Foot Massage
Swedish Massage
Relaxing Back, Neck, And Shoulder Massage
Therapeutic Stone Massage
Therapeutic stone massage, also known as hot stone massage, is an excellent therapy to eliminate muscle pain and tension. It takes one and half hours to complete. It is a spa and non-therapeutic massage and can help you in:
Relieving stress and alleviating pain

Improving muscle blood flow

Decrease muscle soreness and tension
Core Body Balancing Massage
Total body balancing or core body balancing massage is also excellent for reducing body pain and tension. A massage therapist evaluates the whole body and treats the body with rhythmic mobilizations of the body.
This movement inculcates a feeling of relaxation in muscles, ligaments, and joints. A session usually takes 30-60 minutes to complete. This massage is ideal for achieving muscle-bone balance in:
Rehabilitation patients after an injury

Post-surgery patients

Athletes

Dancers

Limb amputees
The therapist applies decent amounts of pressure in a deep tissue massage. Slow strokes and subtle deep finger pressure help relieve tension hidden deep in the layers of muscles and connective tissues.
It usually takes 60-90 minutes to complete deep tissue massage that is ideal for:
Chronic muscle imbalances and diseases

Old injuries

Chronic muscle pain and anxiety
Reflexology foot massage is a quick but relaxing procedure. A session lasts from 30-60 minutes and helps recharge the body's energy reserves.
The massage therapist applies gentle to firm pressure on the identified pressure points in the hand, feet, and ears. The released pressure points stimulate pain relief and relaxation.
A Swedish massage is famous massage therapy for breaking up muscle knots, making you relax. Muscle knots are complex areas in the muscle sensitive to touch due to the muscles' tightening.
The Swedish massage is ideal for those new to a massage experience or who are sensitive to touch. Massage professionals take around 60-90 minutes to complete a session involving a combo of different strokes, i.e., kneading, vibrations, circular motions, etc.
Relaxing Back, Neck, And Shoulder Massage
Relaxing the upper back and neck is especially crucial for those working long hours at desktops. A massage session lasts 30-40 minutes and helps release the tension created by prolonged bad working posture. 
Other types of massage include:
Cupping massage: C

upping therapy

involves cups and is popular with athletes. It helps improve their performance and provides relief from sore muscles. A session can last anywhere between 15 to 60 minutes.
Trigger point therapy The therapist in

trigger point therapy

identifies and releases the trigger points (potential causes of pain) using strong and deep pressure-flow strokes. Pressure is maintained at each trigger point for 30-90 seconds or until the tissue releases or softens.
Prenatal massage Pregnant ladies go through a lot of changes which bring about pain and discomfort. A

prenatal massage

lasts about 30-60 minutes and relieves muscle tension, low back pain, etc.
Active release sports therapy This therapy is perfect for sportspeople and players who frequently suffer from injuries. Its soothing strokes and deep pressure increases the resistance of players to injuries. Each session lasts about 15-30 minutes.
Ballard Seattle Chiropractic Center is a top chiropractor in Seattle striving to provide the best quality health care to its patients. We specialize in massage therapy and currently provide services to the following cities:
Ballard

Fremont

Queen Anne

Magnolia
Contact us to book an appointment for a massage session.
LET US HELP YOU WITH MASSAGE THERAPY