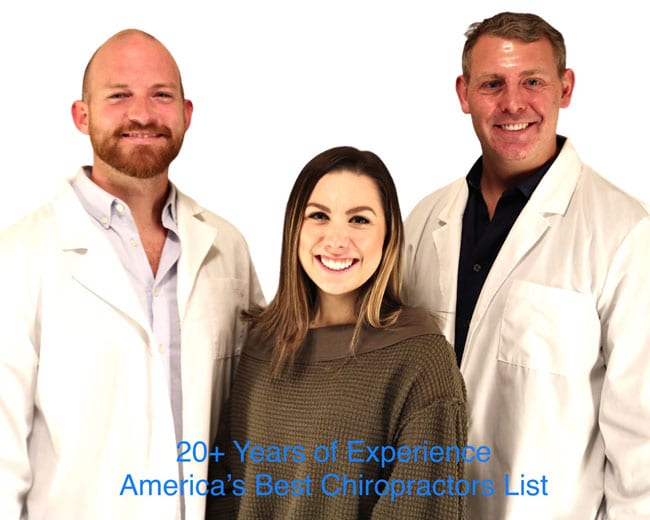 Your Chiropractor In Seattle, WA
Divine Spine Chiropractic Studio is a highly rated Seattle Chiropractic clinic. We have been serving Seattle, Ballard, Queen Anne, Magnolia communities since 2004. We treat neck pain, auto accident whiplash injuries, back pain, scoliosis, sciatica, herniated disc, knee pain, shoulder pain, leg pain, TMJ disorders, disc degeneration, etc. As per a Wikipedia article on Chiropractic, "Chiropractic is concerned with diagnosis and treatment of the musculoskeletal system, especially the spine." 
Dr. Jon Conner Cuevas D.C. is a highly rated Seattle Chiropractor. We treat spine subluxation using x-rays, spinal chiropractic adjustments, spinal decompression, laser therapy, massage, and neck adjustments. If you are looking for a Seattle Chiropractor, Ballard Chiropractor, or a Chiropractor near me, call us at (206) 783-6000.
Testimonials | Divine Spine Chiropractic Studio
Insurance Accepted | Divine Spine Chiropractic Studio
At Divine Spine Chiropractic Studio, all major insurances are accepted. We are preferred providers for Premera blue cross, BlueCross BlueShield, First Choice Health, LifeWise, Regence, Aetna, Kaiser Permanente, HMA, and many other insurance plans. Please call us at (206) 783-6000 for a complimentary consultation on your insurance benefits.

Meet Seattle Chiropractors
Dr. Bradley Eyford D.C. has over 20 years of experience as a board-certified chiropractor. He has a background in exercise physiology and combines chiropractic care with therapeutic exercises. He has treated over 10,000 patients, including adults, athletes, pregnant women, children.
A native of New Orleans and the Southern Gulf Coast, Dr. Jon Conner Cuevas D.C. learned the value of health and wellness from his grandfather at a young age. His message was clear and straightforward: health is an active, life-long process that requires awareness and involvement.
Our Seattle Chiropractic Clinic
Schedule Your Appointment
For chiropractic appointments, please use the booking tool below or call us at (206) 783-6000
If you would like to book an appointment exclusively for massage or acupuncture, please call our office directly at the phone number.
Why you choose Seattle Chiropractic?
20+ Years of Experience

Successfully treated 5000+ patients

Licensed and board certified Seattle chiropractors

We accept all major insurances

Compassionate and kind demeanor

Full body chiropractic adjustments, neck adjustments
Giving Back To Ballard And Seattle Community
Dr. Jon Conner Cuevas D.C. is active in the Seattle community and regularly participates in various events in the Seattle area. At our Seattle Chiropractic Clinic, we believe in giving back to the community regularly. We believe in providing affordable and exceptional care to our amazing Seattle community.
Address And Driving Directions
The Seattle Chiropractic clinic in Seattle, WA, is located at the intersection of NW Market St and Russell Ave NW in the Seattle Downtown area. It is located near the Swedish Emergency Room and Ballard branch of Seattle public library directly across from Zoom plus care and Bank of America.
Divine Spine Chiropractic Studio
Address: 5429 Russell Ave. NW #300, Seattle, WA 98107
Phone: (206) 783-6000
Learn More About Our Clinic
Dr. Jon Conner Cuevas D.C. is a man of integrity, respect, and authenticity. The clinic has a team of massage therapists, acupuncturists, and support staff. Our team of trustworthy and qualified chiropractors share the same lifelong passion for chiropractic, health, fitness, and wellness.
All the doctors bring more expertise and skills to the Divine Spine Chiropractic Studio clinic. For example, Dr. Jon Conner Cuevas D.C. is highly skilled with extremities and unique spine work. Dr. Jon Conner Cuevas D.C. specializes in athletes and physical rehabilitation. Dr. Bradley Eyford DC is a leading Tacoma chiropractor and certified in the activator method, cold laser therapy, and decompression work. They provide the highest quality of chiropractic care.
Basics Of Chiropractic Treatment
Dr. Jon Conner Cuevas D.C. is a licensed chiropractor experienced in chiropractic adjustments and neck adjustments. Subluxation is the misalignment of the vertebrae and is often the root cause of back pain. Our spine has millions of nerves that send necessary brain signals throughout the body and are responsible for our body's effective functioning. Chiropractic full-body adjustments are effective in treating subluxation. Pain is the body's warning signal. As a result, any persistent pain in the body must be investigated and treated immediately.
Learn About Chiropractic Care
We provide chiropractic care for neck pain, radiating pain, back pain, trigger points, headaches, numbness, weakness, and injuries. In addition to spinal adjustment, the chiropractor may also use kinesiology tape for restoring proper alignment.
Chiropractic adjustments are safe and effective. The treatment plan may also involve manual physical therapy and massage therapy for muscle stimulation and help relieve muscle pain, strain and sprain injuries, muscle tension, muscular tightness, stress, migraines, tendonitis, and TMJ. Functional medicine helps to find out the underlying root cause for chronic wounds and disease. Chiropractic care also focuses on ongoing wellness care to keep the spine aligned and healthy.
What To Expect With Chiropractic Treatment
After initial diagnosis and x-rays, a chiropractor would discuss an effective chiropractic treatment plan. Our services will typically include spinal manipulations, massage, physical therapy techniques, functional medicine-based solutions, and home exercises. In addition to treating immediate symptoms, we focus on identifying the root cause for various conditions to provide long-term relief and prevent future reoccurrence. Chiropractic effectively provides comfort from chronic conditions like chronic pain, subluxation, misalignment, and fibromyalgia. 
Seattle, WA Chiropractic Care For Preventative Care
Besides providing relief from most types of pain, we also offer preventative care, which focuses on counseling and teaching patients to prevent unnecessary health issues. For example, we help improve your poor posture to avoid posture-related problems like sciatica and lower back pain. We also teach exercises to improve blood circulation and your nervous system and prevent injuries like carpal tunnel syndrome.
Chiropractic care is a non-invasive hands-on health care system that focuses on treating problems with the body's neuro-musculoskeletal system. Chiropractic treatments can help in many ways. It reduces pain, reduces muscle tension, and improves blood flow in the body. Treatments like spinal decompression help improve back pain, while spinal correction provides pain relief and normalizes the body's energy flow.
FREQUENTLY ASKED QUESTIONS
Chiropractic adjustments are a safe and effective approach toward pain relief. For an increasing number of people, chiropractic care is the best way to improve their quality of life naturally. Chiropractic care works for low back pain, neck pain, migraines, and other problems.
The specific price of chiropractic care would be impossible to tell. Costs of adjustments depend on various factors, including treatment and insurance coverage. Additionally, some patients may need additional diagnostic tests, which also influence the costs of the treatment. The best way to know the fees in your specific case is to contact the clinic or schedule an appointment.
Chiropractor aims to alleviate pain and improve function in conditions related to the body's structure. Through adjustments and spinal manipulation, chiropractors improve alignment and bring much-needed relief. A chiropractor can help with various conditions, including low back pain, neck pain, tension headaches, migraine, whiplash, sacroiliac pain, shoulder pain, and knee pain.
In many cases, the pain you experience results from problems that have been affecting your spine. Fixing those problems requires more sessions than one. Chiropractic care develops in a few phases, including treatment and maintenance. For that reason, you will need several visits.
Costs of full-body adjustment depend on location, chiropractor's experience, the severity of your condition, and insurance coverage. Due to all these reasons, it would be impossible to pinpoint a specific range. Consult the clinic about the costs of full-body adjustment in your particular case.
Most health insurance plans cover chiropractic care. That said, most insurance companies protect short-term care for recovery purposes and are unlikely to provide coverage for long-term and maintenance care. Consult your insurance provider or chiropractic clinic to learn more about whether your treatment would be covered by insurance.