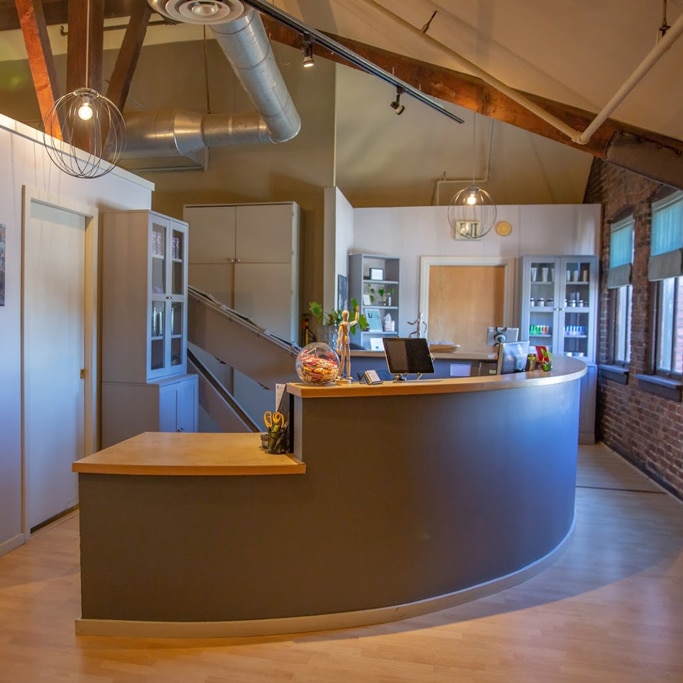 About Divine Spine Chiropractic Studio
Seattle Chiropractic Clinic, Established 2004
The Divine Spine Chiropractic Studio clinic is one of the best Chiropractic clinics in Seattle
We have a team of dedicated, professional, and licensed chiropractors focused on pain relief, preventative care, and treating the cause of a disease to prevent a recurrence
Our non-invasive chiropractic adjustments are performed manually and with instruments for pain relief, reduced discomfort, and restoration of your spine's range of motion
Divine Spine Chiropractic Studio has received 100+ 5-star reviews on Google Maps

,

Yelp

, and

Facebook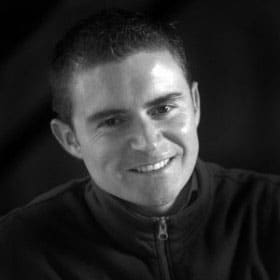 Divine Spine Chiropractic Studio Seattle, WA 98107

INFLUENCED BY CHIROPRACTIC'S RESULTS
My wife and I have a shared purpose of raising our children in a wellness lifestyle. We are committed to teaching them about the natural laws of the universe. Chiropractic is founded on the principles of natural health and I have made it a part of my life's purpose to teach my community about these same principles.
When I was 10 years old the doctors wanted to take my leg. They thought I had cancer and they were prepared to amputate my lower left leg. My mother wouldn't let them and she demanded that the doctors do more tests. When they did they realized that they made a mistake and the tumor that was in my leg was benign. Thank goodness for my mother's intuition.
The doctors cut out the tumor and left the healthy bone so it could grow back the part that was removed. This was fascinating to me. I became so interested in the human body and wanted to know more. I wanted to know how it was possible for my leg to grow back but people were still paralyzed? This was the beginning of my journey to becoming a wellness provider.
I went to Life West Chiropractic College in Hayward, CA, and graduated with honors in 2003. I was the president of the philosophy club and have been an instructor in multiple technique seminars with Arno Burnier D.C. and Jay Komarek D.C.
My life experiences are what led me to dedicate my life to health and wellness. Everything we do in our practice at Divine Spine Chiropractic Studio is focused on educating people on how to optimize their health.
We promote believing in the body and its remarkable ability to heal from the inside out. My children have lived each and every day with the understanding that they have everything they need to achieve optimum levels of health already inside them. When they are sick, we don't reach for the medicine cabinet. Instead, we get adjusted; we increase our water and vitamin intake and get plenty of rest to allow our bodies to heal themselves.
Every day we are confronted with decisions that affect our lives. Each decision affects our health in way or another. At Divine Spine Chiropractic Studio, we focus on teaching you the most advanced ways to take care of your spine and nervous system through positive, wellness-based life habits.
I am extremely passionate about chiropractic and health. One area in particular that is dear to my heart is caring for infants and children. We have many babies who come to us with issues sleeping, breathing or nursing, as well as babies whose parents simply understand and value the importance of a healthy nervous system. It is vital that children be checked for subluxations to be sure they are developing to their fullest potential without any interference from the spine. I also care for people well into their retirement years. Each and every person has the right to achieve optimum health in a safe and effective way.
I have dedicated my life to becoming a wellness practitioner who educates the public on the best ways to eat, move, and think- the three key components to staying healthy. I am grateful to have studied chiropractic and to serve the community of Ballard with that knowledge.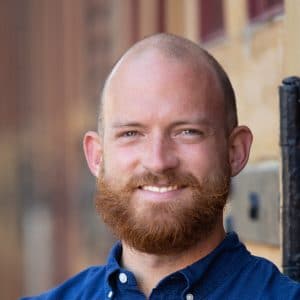 Dr. Jon Conner Cuevas D.C.
Divine Spine Chiropractic Studio Seattle, WA 98107

INFLUENCED BY CHIROPRACTIC'S RESULTS
Dr. Jon Conner Cuevas D.C. learned the value of health and wellness from his grandfather. His message was clear and straightforward: health is an active, life-long process that requires awareness and involvement. This wisdom is at the core of why Dr. Jon Conner Cuevas D.C. has committed himself to serve people of all ages and backgrounds through chiropractic and vitalism, helping those reconnect to their innate wisdom and healing potential. He has extensive training and expertise in Upper Cervical analysis and application, low-force and diversified manipulation of the spine and extremities, sports-related injuries and functional movement rehab, Activator, and Pediatrics. Aside from the health arena, Dr. Jon Conner Cuevas D.C. can be found biking around Seattle, boating, exploring trails, and climbing mountains of the Pacific Northwest. He enjoys all things fitness, nutrition, music, and art and spending time with his better half Jackie.
Years of experience: 4 years
Dr. Jon Conner Cuevas D.C. completed his undergraduate studies at Mississippi State University in 2013, where he received his Bachelor's degree in Kinesiology, focusing on Health & Exercise Physiology. He continued his graduate studies at Life University in Marietta, Ga – where he received his Doctorate of Chiropractic in the fall of 2017. Following his formal education, Dr. Jon Conner Cuevas D.C. continues to be a student of health, the human frame, and the nervous system, which animates life as we know it. This passion allows him to educate and instill health into his community using chiropractic principles, laws of nature, and the art of healing.
Chiropractic Techniques used
Diversified

Activator (Certified)

Extremities

SOT (sacro-occipital technique)

NUCCA/Qsm3

Functional Movement/Physiotherapy

Active Release Therapy (ART)
Divine Spine Chiropractic Studio uses a drug-free and complete diagnosis and treatment of most musculoskeletal conditions and disorders and their effects on the nervous system. Our emphasis lies in implementing optimal musculoskeletal care for your improved health.
Our team of dedicated, professional, and licensed chiropractors focuses on pain relief, preventative care, and treating the cause of a disease to prevent a recurrence.
Our non-invasive chiropractic adjustments are performed manually and with instruments for pain relief, reduced discomfort, and restoration of your spine's range of motion.
CHIROPRACTIC CARE BRINGS ALIGNMENT TO THE SPINE WHICH SPARKS THE BODY TO FIND BALANCE, REVITALIZING OVERALL FUNCTION AND VITALITY
For some, Divine Spine Chiropractic Studio will take them back to a place that is cozy and familiar, offering a rediscovery of health and wellness that had been previously known but long lost. For others, the journey may offer a new center, one never before experienced.
Kindly take the time to meet the doctor and our wellness network. They are dedicated to helping you to achieve your wellness objectives. To help you fully understand the nature of your health, we recommend you subscribe to our free monthly email newsletter.