Heart Healthy Eating Tips
Lay the Foundation for Heart Health with a Good Diet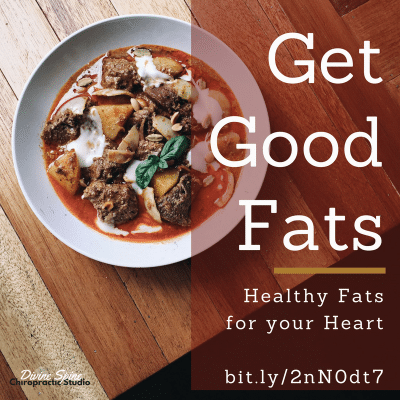 February is Heart Health Month and we have a few shortcuts to help support your body, decrease stress, and lay the foundation for a healthy heart.
When people hear diet, they often think low-fat.
But what we really want is good fat.
Incorporating good fats such as avocado, olive, and coconut oil into your diet helps support your energy systems. 
Eating whole foods such as avocados, almonds, walnuts, ground flaxseed, and salmon brings heart-healthy fat and Omega-3 oils into your body to fuel your brain and heart health.
Balance your diet by consuming healthy fats and proteins in the best way for your body.
Did you know that it's best to pair sources of animal protein with vegetables instead of heavy starches?
Learn more in this week's Health Tip Video with Dr. Derek.
Take note of how you feel when you eat your food.
Try eating starchy foods and carbs with veggies, a protein with veggies, and then a traditional meat and potatoes meal and notice the difference in how your body feels.
Mindful eating can enhance your life experience, lower stress, and thus support your heart health.
Learn more about how meditation can support your heart health this month.
We support the movement to raise awareness of heart health risks for women.
Learn more about women's heart health and the American Heart Association's Go Red for Women awareness campaign.
Thank you for reading this week's blog post and watching our videos!
We are here to support your health and wellness goals. We talked more about how to take good care of your heart in this month's newsletter.